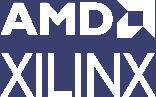 Zynq,

Zynq UltraScale+

Artix, Kintex, Spartan

SmartFusion2
IGLOO2, ProASIC

As a provider for FPGA design we develop, implement and verify customer-specific, programmable logic in VHDL. The start-up takes place on your hardware, depending on the circumstances either on your site or at our premises.
We have a long-term experience in FPGA design, with our special competence being in the sector of signal processing, sensor interfaces and communication interfaces. An intensive utilization of an FPGA's opportunities makes it more than just "glue logic", it will become the mainstay of your system, which effectively provides crucial functions.

Abaxor engineering is a certified Lattice LEADER Design Services partner.
Competences:
FPGA designs for mission-critical applications
IoT applications
image- and signal processing, controllers, filter, numeric algebra
AXI-masters and AXI-Slaves
High-Level-Synthesis (HLS)
porting of C/C++ applications to FPGAs
implementation of non-linear algorithms. e.g.
piezo controller / switching amplifier
FPGA as ASIC-prototypes
PCI-Express (PCIe) applications
Software Defined Radio (SDR)
display-interfaces for LCD/TFT-displays
co-simulation Modelsim with Matlab/Simulink